Have you ever bought yarn for a project for yourself and then turn around and give it to someone else instead?  This is what happened to me during the holidays.  I had taken inventory of my sock drawer and decided that  some of my ready-made socks were nearing the end of their lives.  Oh darn – I need more socks to replace them and I want them hand-knitted.   High on my list was brown socks.  I have a couple of brown pants that I always wear with basic, no thrill brown socks.  I was excited for my next yarn shopping adventure.
Ok, I admit, I am not like my husband with a mission in mind when I go shopping.  I do not walk in the store, seek out the "sock" yarn, find what I want, buy it and I'm on my way.   No, during my yarn shopping trip I looked through the entire yarn department touching, feeling and petting several of the skeins as I passed through the isles.  I dreamed up all the projects I could knit or crochet with this lovely yarn.  "Earth to Sonya, earth to Sonya" – oh ya, I was shopping for sock yarn.  I cleared my head and started to focus on my mission.  I reached my destination and was SOooo…disappointed in the small selection.  Yep, when you bop into a box store you can't expect much and my town doesn't have a yarn shop.  I made my selection – not brown – they didn't have brown but I am partial to self-patterning yarn so Clover Colors it was by Patons.  As you can see it has greens, reds, blues and a touch…a hint…a scant…ok…no brown.  Hey, give me credit I searched the entire yarn department.
During our family Christmas we somehow began talking about hand-knitted socks.  Alex, my oldest daughter, piped in and said, "hey, you have only made me one pair of socks and some slippers.  I want another pair."  To the studio I marched and pulled out the "not so brown" sock yarn and asked if she would like a pair made out of the yarn.  It was a YES!  She selected a pattern and now my socks were hers.  I love the way they turned out.  I had made the pattern before – oh funny – they were made with a brown tweed.  I disliked the mock-cable which the pattern called for so I changed it to a true cable.  Hey, I knit like I cook.  If I don't like the recipe, I change it.  I know there is more like me out there.  Back to the pattern – I do really like the true cable.  I also like the picot edging.  It adds a nice finishing touch to the top.   What do you think?
Design Details:
| | | | | |
| --- | --- | --- | --- | --- |
|   | | Socks – Belle Epoque | |   |
Happy Knitting!
Related articles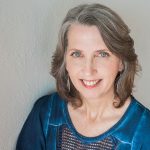 Entrepreneurship flows in Sonya's blood. Some businesses include an artistic rubber stamp manufacturing business, opening and running a bed & breakfast and having a fabric and yarn shop. As a serial entrepreneur she loves to mentor and coach small businesses. She misses farm life, loves to travel and enjoys her husband, children, their spouses and of course the grandkids.