Do you ever have those days when you can do or accomplish anything.  You are on top of the world being productive and doing it well.  The stars must be alined, right.  Well, that isn't really the case if you are a Christian.  All is well because of the grace of God and his forgiveness of all the stupid things you an I have done and well, frankly all that we will unknowingly at this time do in the future.  Whew – I'm not deserving of such love and attention but THANK YOU Jesus!
Today is an "on top the world" day for me.  I'm not sure why God has blessed me today.  I really haven't accomplished anything and believe me I have a long to do list.  I guess it is just the peace He has given me that spurs me on to be all that he has called me to be.  I am a daughter, wife, mother, friend and more.  I had the privilege to ride to Lincoln with my husband today.  He is attending meetings and I am sitting in Barnes & Noble's coffee shop writing this blog.  Strange how the writing flows when I am not home.  The Christmas music is playing in the background and I have had the joy of hearing various people humming to the music.  As an older woman broke out in song everyone looked up from their computer screens with wonderment.  And now a sweet older man sitting at the table next to me is enjoying "I'll Be Home for Christmas."  He hums with great meaning and how it conjures up all sorts of questions.  Does he have fond memories of a Christmas past that has special endearments for Him?  or, Does he just love to hum publicly?  No matter the reason, I appreciate all the lovely people today singing and humming with passion.
Make a joyful noise to the Lord, all the earth; break forth into joyous song and sing praises! Psalms 98:4 (ESV)
Blessings!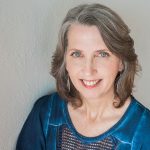 Entrepreneurship flows in Sonya's blood. Some businesses include an artistic rubber stamp manufacturing business, opening and running a bed & breakfast and having a fabric and yarn shop. As a serial entrepreneur she loves to mentor and coach small businesses. She misses farm life, loves to travel and enjoys her husband, children, their spouses and of course the grandkids.