Happy May Day, Everyone!
We never much celebrated May Day growing up – though I remember an occasional excursion to drop off May baskets at friends' homes. However, May is one of my favorite months of the year because…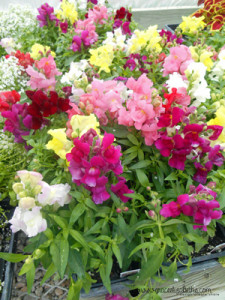 April showers bring May flowers!
I love the new life and beauty that comes in the form of flowers scattered across fields and gardens this time of year. It reminds me of God's care and provision after a long and cold winter that never seemed to end.
As I see the budding flowers spring forth in their various colors,  I'm reminded of Matthew 6 where Jesus assures us that there is not reason to be anxious about our lives because God can be trusted.
25"Therefore I tell you, do not be anxious about your life, what you will eat or what you will drink, nor about your body, what you will put on. Is not life more than food, and the body more than clothing? . . .  Consider the lilies of the field, how they grow: they neither toil nor spin, 29 yet I tell you, even Solomon in all his glory was not arrayed like one of these. 30 But if God so clothes the grass of the field, which today is alive and tomorrow is thrown into the oven, will he not much more clothe you, O you of little faith? 31 Therefore do not be anxious, saying, 'What shall we eat?' or 'What shall we drink?' or 'What shall we wear?' 32 For the Gentiles seek after all these things, and your heavenly Father knows that you need them all. 33 But seek first the kingdom of God and his righteousness, and all these things will be added to you.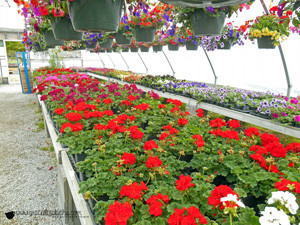 Oh how often does my heart beat with these same worries! Yet how beautiful is this promise from God that He cares for me as He does the lilies of the field or birds of the air.
When I grow anxious or worried, I must remember to turn my eyes upward – to God and his lovingkindness. That is where my peace comes from – my Father in heaven who loves me, cares for me, and wants the best for me.
Even in the midst of trials, that truth never fails.
Courtney Rose
*All of these pictures were taken this past weekend as I spent time with a dear friend! We took a trip to a local nursery garden, where I got to enjoy these pretties while she selected some flowers for her parents. It was the best of times!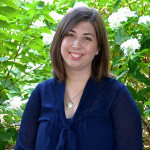 Courtney is a member of the GE Creative Team and is the monkey in the middle of this trio of sisters. Her degree might be in English and Spanish Education, but she's following God's call on her life and pursuing full time ministry with The Navigators. If she's not crafting, reading, or hanging with her hubby, you'll probably find her at a local coffee shop sipping her caramel latte and opening up the Bible with college women.