September is National Sewing Month!  The observance of National Sewing Month began in 1982 with a proclamation from President Ronald Reagan declaring September as National Sewing Month "In recognition of the importance of home sewing to our Nation."
In honor of "Throwback Thursday," we have several links below of past sewing projects.  We also included a link to the whimsical "Sew Happy" graphic.  It is prominently displayed in our sewing room and you too can enjoy it in your sewing room by purchasing it from our Etsy shop.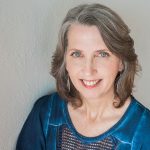 Entrepreneurship flows in Sonya's blood. Some businesses include an artistic rubber stamp manufacturing business, opening and running a bed & breakfast and having a fabric and yarn shop. As a serial entrepreneur she loves to mentor and coach small businesses. She misses farm life, loves to travel and enjoys her husband, children, their spouses and of course the grandkids.