Once again I find myself titled "Mother of the Bride." With the wedding of our third daughter quickly
approaching (3 days away) I have a moment to ponder. God has blessed my husband and I with three beautiful daughters. We have seen them grow through many stages in their lives from birth, to the first step, through girl drama in middle school and walking the stage to receive their High School Diploma. Some of my favorite times were the late night talks as little girls all the way through high school and beyond.
They all accepted Christ as their savior at young ages but now we have the privilege of seeing them turn that faith into their own faith rather than relying on ours as parents. I believe that is the best part about watching your daughter walk down the aisle, knowing they have God in their heart and that He has a plan for her and her husband as they begin their lives together.
Another part about being a Mother of the Bride is the wedding planning stage.  Both Alex and Mackenzie have posted on this blog several times about projects and the process they followed in planning their weddings.  The "wedding" has been dreamed about since they were little girls.  It starts as a fairy tale with many adjustments through the years as they develop their likes and dislikes, the evolution of fashion trends and then comes the time when Dad and Mom throw a budget at them.  Oh, I don't think the budget has been to bad, says the mom. I will admit the first wedding was uncharted territory so we did have a few surprises but for the most part we have let the girls' creative juices flow as their dream weddings unfolded.  Keep in mind they were raised to be sensible and we are big on DIY.
Ok, before I continue to ramble about the wedding planning process, a topic for later posts and when I don't have a crunch time wedding to do list, let me close by saying my heart is filled with joy as another daughter walks down the aisle into the arms of her true love.  May God bless their lives has husband and wife.
A man shall leave his father and his mother, and be joined to his wife; and they shall become one flesh. Genesis 2:24
Sonya Kay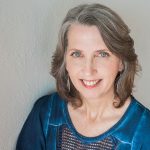 Entrepreneurship flows in Sonya's blood. Some businesses include an artistic rubber stamp manufacturing business, opening and running a bed & breakfast and having a fabric and yarn shop. As a serial entrepreneur she loves to mentor and coach small businesses. She misses farm life, loves to travel and enjoys her husband, children, their spouses and of course the grandkids.